What is a cookie?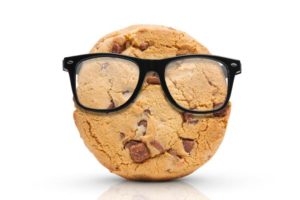 Cookies are small text files or pieces of information that are stored on your computer or mobile device when you visit our website. A cookie contains the name of the website and a value, which can be used for a variety of purposes.
"Session" cookies are held in memory and only exist during your visit to our website. "Persistent" cookies are stored on your device until they expire, and can therefore be used by our website on your subsequent visits. All persistent cookies have a "lifetime" which dictates how long the cookie will remain active on your device.
Our cookies do not contain any data that could be used to identify you personally.
What do we use cookies for?
We use cookies to make our website easier to use and to make the content you see more relevant. Cookies allow us to record important information about your visit and this helps us to make the website better for you, and for other visitors.
We also use cookies to create statistics that help us improve the structure and content of our website. We cannot identify you personally from this information.
Third party cookies
We use a number of systems that are provided by external suppliers. In some cases they may also set cookies on your device on our behalf when you visit our website.
Managing cookies
All modern web browsers allow you to control the use of cookies on your device. You are also able to delete existing cookies and other stored data on your device should you wish to do so.
Cookies improve your experience on our website and we encourage you to leave them enabled.